Replace all types of automotive locks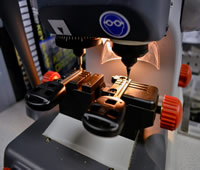 There are a lot of things that you don't need to understand about cars in order to enjoy your car. That is until they break and interfere with your driving. One of those things is transponder keys for cars which if not working you are not going to go anywhere. Your car's security system sometimes works like a light switch. If a switch that turns on and off your electricity is broken, your lights will not come on no matter how many times you switch it one. If your auto transponder keys don't make a connection to the security system inside your engine, your doors will not open and your engine will not start.
Restore / Replace Worn or Damaged Keys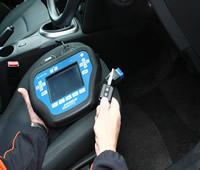 If you are experiencing this problem, call us and we will come and help you right away.We are reachable 24 hours a day and our locksmiths are always on standby to provide the needed repair. The technicians are also mobile and will drive to your premises when it is at your residence, office or shopping mall. We have successfully answered many service calls in the past and have a lot of happy customers. We take time to listen to each customer's request and customize our service to fit what they want.
Replace or Repair Vehicle Locks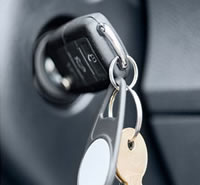 So, if you need transponder chip keys, we will provide them to you. We also use high quality products for all our repairs and installations. We know that quality counts and that is why we go the extra mile to find high quality parts and items from some of the best manufacturers in the market to. We provide speedy service when you need it; we also provide courteous service all as an investment in our customers. We take our customers' safety and security seriously and give it all our attention. Call today if you need help and we will help you quickly and efficiently.